Croatian Physical Society
Tournament
Co-organizers

Primary school
Petar Berislavic
Trogir

Faculty of Electrical Engineering, Mechanical Engineering and Naval Architecture,
University of Split



GENERAL INFORMATION ABOUT CROATIA
For general information about Croatia please visit croatia.hr or mfa.hr: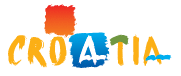 DIPLOMATIC MISSIONS AND CONSULAR OFFICES OF CROATIA
Information about Diplomatic Missions and Consular Offices of Croatia in your country can be found HERE.


VISA REQUIREMENTS
Visa reqirements overview is available at THIS SITE.


THE TOWN OF TROGIR
For information about the town of Trogir visit the following websites :
trogir-online.com
croatia.hr

You can enjoy Virtual Tour of Trogir showing Trogir's main historic and cultural attractions through
fully animated 180° views.



USEFUL INFORMATION

Currency
Kuna (1 Kuna = 100 Lipa). There are 1, 2, 5, 10, 20, 50 Lipa coins, 1, 2, 5 and 25 Kuna coins and 5, 10, 20, 50, 100, 200, 500 and 1,000 Kuna banknotes.

Foreign currencies
Can be exchanged in banks, exchange offices, post offices, travel agencies, hotels, camps, marinas; cheques can be cashed in banks.

Power supply
220 V, 50 Hz
Croatia_electrical_adapter.pdf


7-day weather forecast for Split
SPLIT - WEAHTER FORECAST


Water
Tap water is potable in all parts of Croatia.

The telephone code for Croatia is +385.

Time zone
GMT plus one hour in winter and GMT plus two in summer.

Travel documentation
A valid passport or some other identification document recognised by international agreement; for certain countries a personal identity card is sufficient (i.e. a document which testifies to the identity and citizenship of the bearer).

For additional useful information (customs regulations, health services, working hours, Post and Telecommunications, important telephone numbers, etc.) please visit THIS SITE.









Town of Trogir